Vatsn –Tecnic a renowned name in providing services for sale and purchase of rubber allied industries machinery all over India. Our platform provides a complete range of rubber processing machinery from national as well as international brands. We have been providing premium services and quality machinery to our customers all over India for more than 20 years.
The Rubber Mixing Calender Machine is one of the most common machinery for rubber allied industries. Vatsn-Tecnic has a vast range of quality Rubber mixing calendars of different sizes and brands. We have an in-house workshop and qualified engineers and we specialize in providing Used/old/refurbished/reconditioned Rubber mixing mills at reasonable prices and premium quality. At Vatsn-Tecnic we also provide New rubber mixing mill calenders of premium quality specially designed according to your need and requirement.  
Vatsn-Tecnic Consultant is Providing a Platform to End-User Buyers and End-User Sellers, for hassle-free sales and purchase of various Rubber processing machinery nationally and internationally. Our core competency lies in the sale and purchase of used/second-hand/old rubber processing machinery and related raw materials.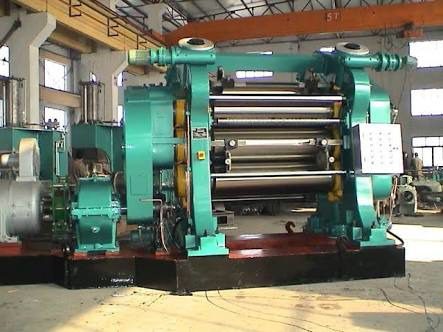 An increase in demand for rubber products has also fuelled the demand for production machinery. A lot of used, good condition machinery – whether in original form or refurbished, is available with us in stock and also can be sourced for you from different locations in India as well as Abroad.
Today, you have a wide range of new and used Rubber Mixing calender Machine purchase options. Choosing the right Calender is important; learning to operate it smartly is equally key for your success with this rubber machinery.
Vatsn Tecnic Engineering Works, Since 1995 is one of the leading manufacturers & exporters of Rubber Processing Machinery namely, Rubber Mixing Mill, Rubber Extruder (Hot & Cold Feed), Hydraulic Press, Vulcanizer, 3/4 Bowl Rubber Mixing Calander Machine, Dispersion Kneader, Pre-cured Tread Press and Bale Cutting Press. Our Rubber Mixing Mill and Two Roll rubber mixing mill are known for their quality performance and long-lasting life. We also provide an annual maintenance contract for services and maintenance of various rubber industry-related machinery.