Worldwide reach consisting of national and international markets.

Transparent and true information without any hidden facts or terms and conditions.

Quick and hassle free services and support.

Best prices with minimum amount and maximum quality.

Support in transportation and freight.

Nominal commission charges with no hidden cost.

Online promotions and advertising.

Product listing and content writing.

Social media listing and promotions.

On time loadings and deliveries.

After sales services and support.
Vast product portfolio including international and national machines and plants from premium companies, brands and manufacturers.

Each and every machine and complete plants of tires and tubes, conveyer and transmission belt, rubber molding and auto parts manufacturing, rubber mats and sheets etc.

Complete machine information without any hidden facts, terms, and conditions related to performance, quality, make a year, motor, and gearbox details.

Nominal and limited commission of 5% with unlimited benefits from machine and plant details, performance, price, transportation support, payment guarantee, on-time loadings, and freight and after-sales support.

Our main motto is to provide the best machine at the best value according to your requirement and needs.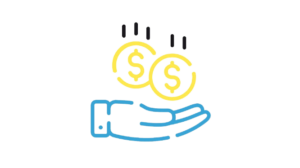 Quick and fast-selling process of your product in a limited period.

Worldwide reach in marketplaces to sell your machinery and plant at the best price according to the performance and quality of your product.

Listing of your products on as many as 10-20 offline and online market places.

Product promotions, advertising, branding, product description make our company/brand name a renowned company/brand worldwide.

Regular product posting on different market places, product blog posting, your company/brand portfolio, history and legacy information's and detailing's.

All the related and unlimited services on a limited commission of 5% on sales proceeds.